The Bmaj7 guitar chord stands for B-major seventh. This is the chord structure of a major seventh chord:
Root note (B),
Major third (D#),
Perfect fifth (F#)
Major seventh (A#).
Due to the root note B, the Bmaj7 guitar chord naturally appears in the key of B-Major (5 sharps #) and in the key of F#-Major (6 sharps #).
Most of the chord shapes that you gonna learn here are actually not that hard to play. But there are some tricky one as well.
Just In Case That You Are New To the Guitar, Make Sure That You Know How To Read Chord Diagrams. And Make Sure You Read The Ultimate Guide On How To Play Guitar Chords Right. You'll Discover Many Awesome Tips And Tricks, If Your New To Playing Chords On Guitar.
And A Perfectly Tuned Guitar Is Never A Bad Idea, Right?
You Can Learn How To Tune A Guitar Here.
Ok, Let's Get Right Into The Lesson!
---
Chord Info Box: Bmaj7
Chord Type: Major Seventh Chord (maj7)
Can Be Found In The Following Key: B-Major, F#-Major,
Note Structure:
Root Note B
Major Third D#
Fifth F#
Major Seventh A#

---
No. 1 – The Bmaj7 Guitar Chord
Guitar Chord Diagram
This Bmaj7 guitar chord shape is very good for picking on an acoustic guitar or a clean electric guitar. It sounds really cool due to it's voicing, especially the dissonant a# – b interval (it's a minor second!) between the b and g string sounds very good in this context.
No. 2
Guitar Chord Diagram
This shape is very common and most guitarists know this maj7 chord shape. And for good reasons! It's very easy to play and it sounds right in most situations where you need to play a maj7 chord. This one here is mandatory!
---
No. 3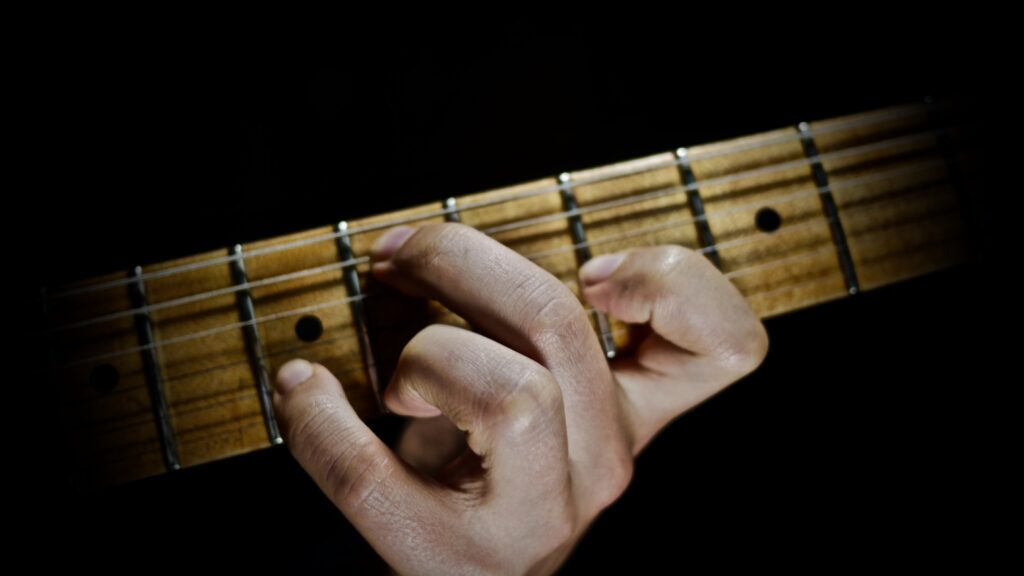 Guitar Chord Diagram
This shape is not that common among guitarists. Be aware that the bass note is the major third (d#). So it might not be your very first choice if you're the only one who's playin rhythm. Just try and decide.
---
No. 4
Guitar Chord Diagram
Yeah, right! Really? This one here is very uncomfortable to play because you need to stretch between the middle and the ring finger. that's the hardest kind of stretch for every guitarist. But besides that, this shape can be useful, especially because the root note is in the bass here.
But feel free to skip this shape. No need to wrestle with it!
---
No. 5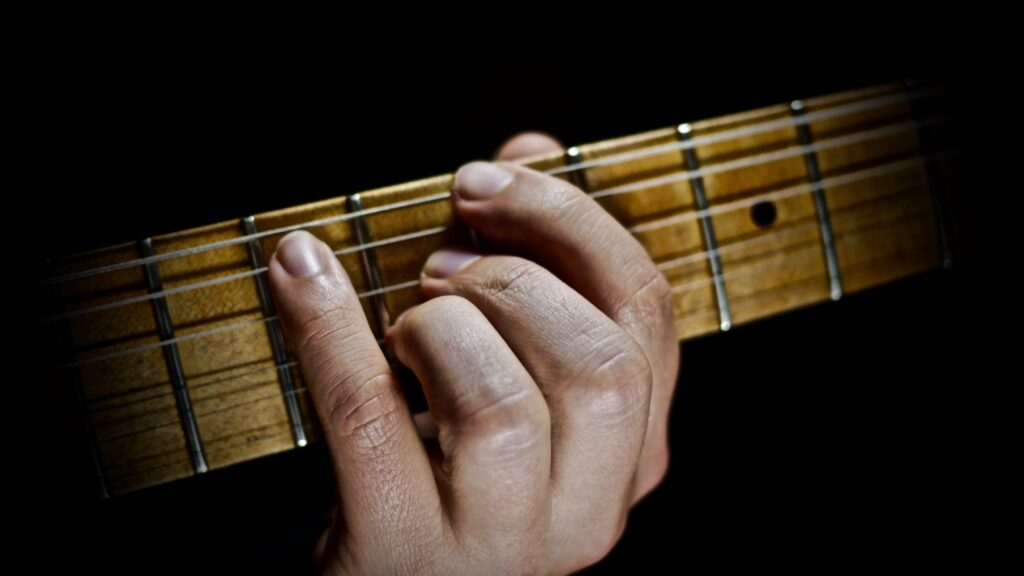 Guitar Chord Diagram
A great chord shape! And the most useful by the way. Mainly because it's easy to play and it sounds right most of the time.
This one here is a must! But make sure to mute the a-string and the high e-string.
---
No. 6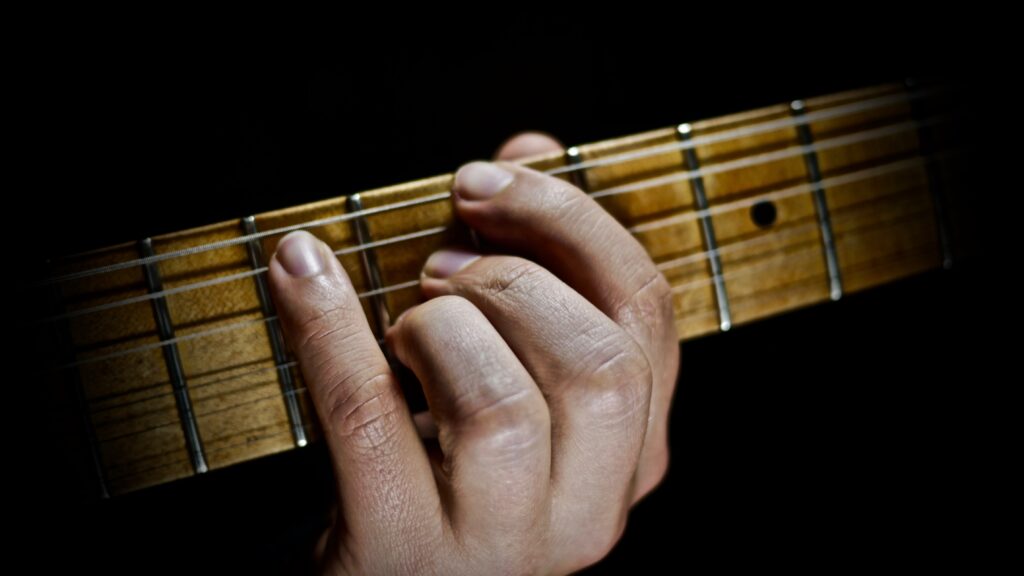 Guitar Chord Diagram
Also a very useful one! You can even play high e-string and the b-string. But that way it's not a pure Bmaj7 guitar chord anymore. Playing it this way it's now a B-Maj7add11.
---
No. 7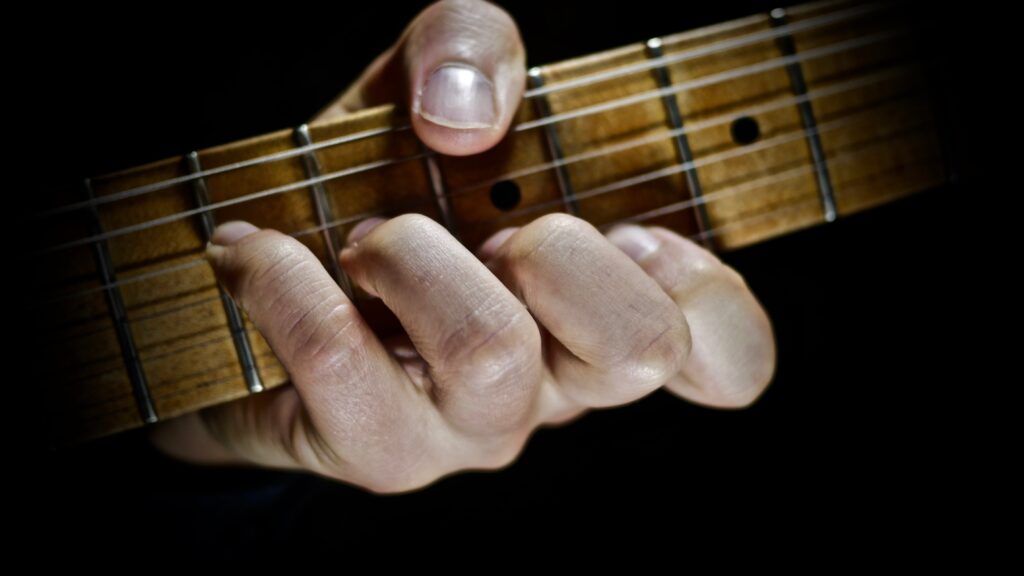 Guitar Chord Diagram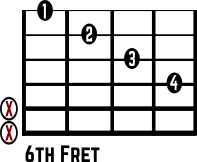 This chord shape can be very useful for picking style guitar playing. And it's not very hard to play either. Make sure to mute or to avoid the open a-string and the low e-string here.
---
No. 8
Guitar Chord Diagram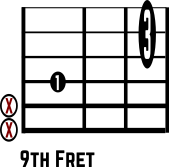 Play this shape, if you need to play a funky style rhythm. Make sure to play a clean barre across the e,b & g strings mute the low strings as well. Then you're ready to go!
---
No. 9
Guitar Chord Diagram
This one got the third (d#) as the lowest note as well. So listen carefully if it fits your song that you wanna use it for. Also make sure to mute the high e and the open a-string.
No. 10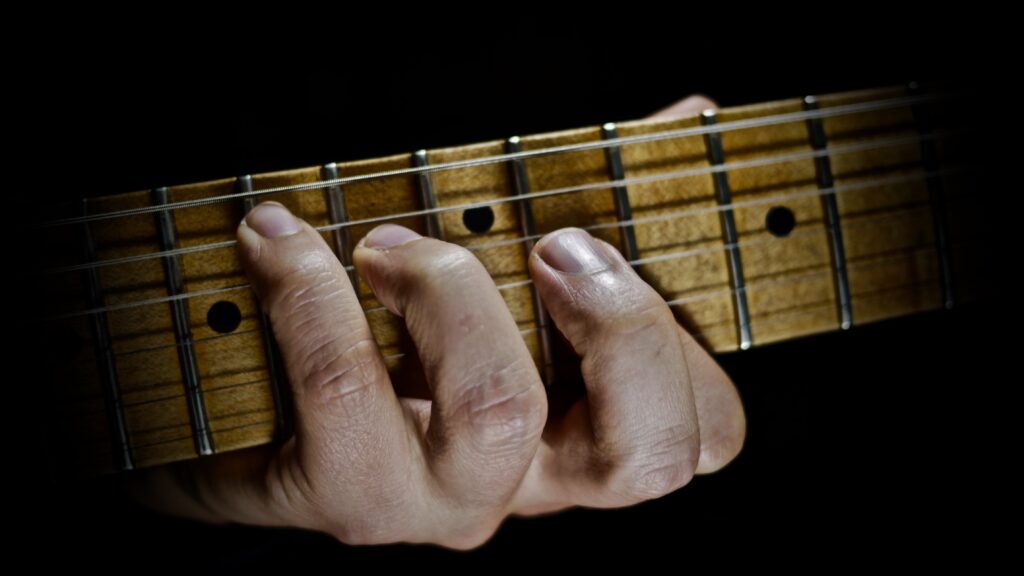 Guitar Chord Diagram
Like the previous shape it's a relatively high voiced shape and might not be very useful for some rhythm guitar jobs. Just try it out and listen. You decide!
---
So What's Next?
Well done!
Now you know 10 ways to play the Bmaj7 guitar chord.
Be proud! Only a few guitarists know that many positions for a single chord!
I hope that you've found this lesson helpful and useful.
That Would Be Great!
Let Me Know Where You Need More Guidance Or Help With In The Comments Or Just Share Your Thoughts.
I Highly Appreciate Some Feedback.
If You Wanna Discover More Useful & Chord Related Content Then Check Out The Following Tutorials:
And If You Wanna Learn More About The Music Theory Of A Major Seventh Chord Then You Can Do This Here.
Stay Tuned, Have Fun Playing Guitar And Be Your Own Teacher.