The Guitar Chord Am7 Is A Typical Standard Chord And It's Very Beginner Friendly. Here I Show You The Four Most Common Chord Shapes.
For This Lesson You Need To You Know How To Read Chord Diagrams.
And Make Sure You Go Through My Ultimate Guide On How To Play Guitar Chords Right. There You'll Discover Many Awesome Tips And Tricks For Guitar Beginners Who Wanna Start With Playing Chords.
And A Well Tuned Guitar Is Always A Nice Thing. Isn't It? You Can Learn How To Tune Your Guitar Here. But You Need A Guitar Tuner For That!
Great, Let's Get To Work!
---
Chord Info Box: Am7
Chord Type: Minor Seventh Chord ( II m7, III m7, VI m7)
Can Be Found In The Following Keys: C-Major, F-Major, G-Major
Note Structure:
Root Note A
Minor Third C
Perfect Fifth E
Minor Seven G
---
Guitar Chord Am7 – Standard Open Chord Shape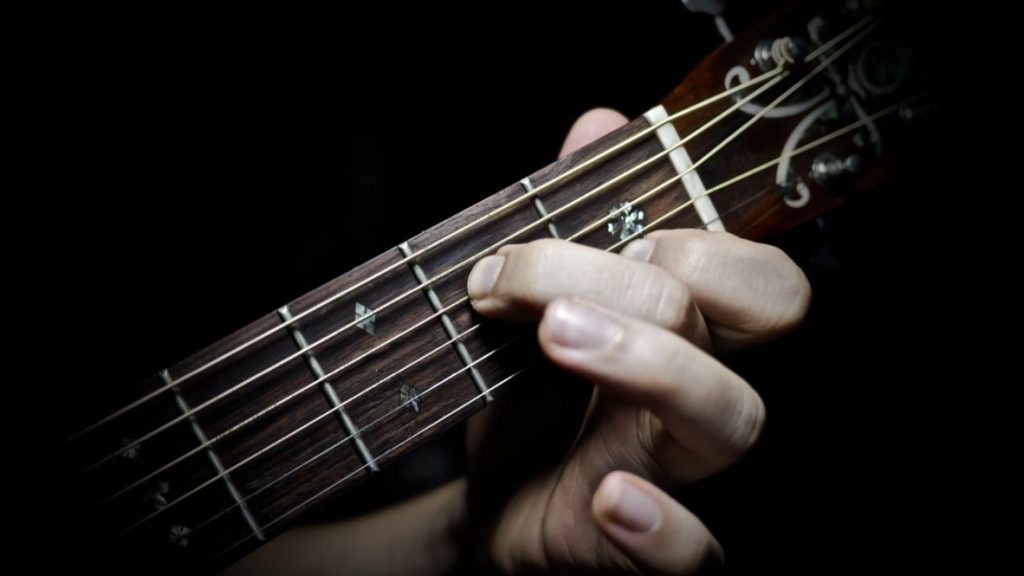 Am7 Chord Diagram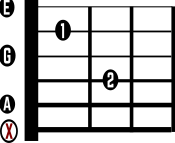 This Shape Is Definitely One Of The Easier Chords. The Only Thing You Need To Take Care Of Is The Low E String. It Sounds Best If You Avoid This String.
Either You Simply Don't Strum It In The First Place Or You Try To Mute It With Your Thumb. This Works Best On Electric Guitars And On Steel String Acoustics.
If You Are Playing A Classical Nylon String Guitar Then You Gonna Have A Hard Time Trying This Because Of The Bigger Sized Guitar Neck.
---
The Following One Is A Slight Variation Of The Previous Chord.
Guitar Chord Diagram
As You Can See the Only Difference The Note On The High E String. This Chord Shape Sounds A Little More Catchy Because Of The High Note Which Is The Minor Seven (Note Name G) Of The Chord.
---
Guitar Chord Am7 – The Close Finger Shape
Am7 Guitar Chord Diagram
This Chord Shape Isn't That Hard. It's Great For Jazzy Rhythm Style Guitar Playing. But Of Course, It's Not Limited To That.
Watch High E And The A String. These Strings Need To Be Muted Here.
It's Actually Not That Hard Because It's Happening More Or Less Automatically If You're Fretting It This Way. The Index Finger Should Do The Muting.
---
Guitar Chord Am7 – The Barre Chord Shape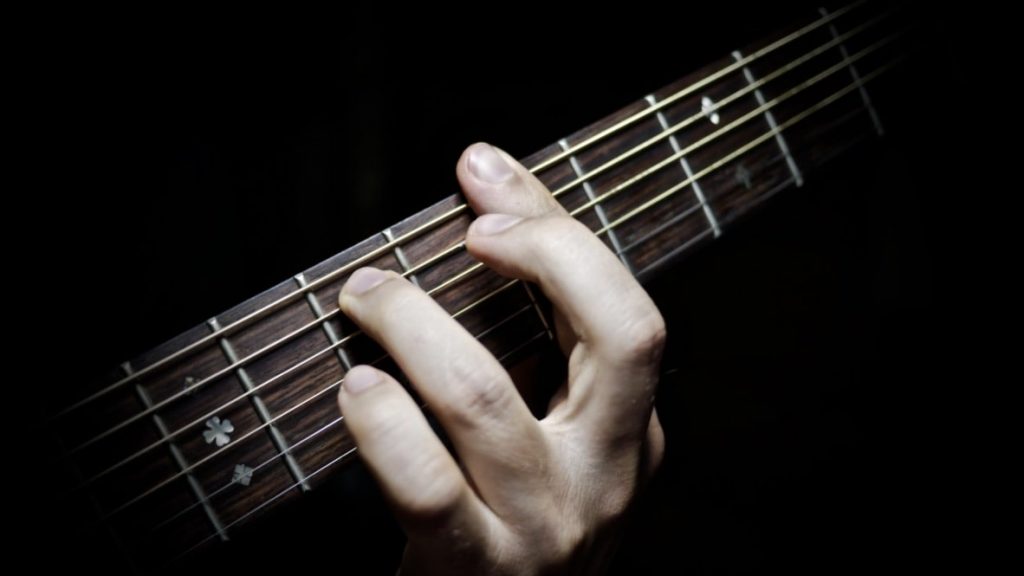 Am7 Chord Diagram
This Barre Chord Shape Might Be Challenging If Your New To The Guitar. If You Need Help With The Barre Chord Technique Then You Can Find A Great Lesson On That Here.
There I Teach You An Effective Way To Learn The Barre Chord Technique Faster. And It Helps You To Understand The Underlying Obstacles Of That Technique.
---
So What's Next?
Alright, We're Done! I Hope This Short Lesson Was Helpful Or Useful To You.
Let Me Know Your Where You Need More Help With In the Comments Or Just Let Me Know What You Think…
And If You Wanna Discover More Useful Content Then Check Out The Following Tutorials:
Stay Tuned, Have Fun Playing Guitar And Be Your Own Teacher.
---
If You Like That Article Then You Might Like
"The 10 Commandments Of Highly Skilled Guitarists"
Get This Free Guide If Wanna Start To Take Your Guitar Playing Serious & And Set A Foundation For Massive Progress.