The Guitar Chord B7 Is A Typical Standard Chord. But It Is Definitely Not The Easiest Chord Of All Time.
Here You Will Learn The Easier Shape Without The Barre Technique But Also The Ones With The Standard Barre Chord Shape. So Let's Get To Work.
If You Can't Read A Chord Diagram Then You Can Learn How To Read A Chord Diagram Here.
And Make Sure You Go Through My Ultimate Guide On How To Play Guitar Chords Right. There You'll Discover Many Awesome Tips And Tricks For Guitar Beginners Who Wanna Start With Playing Chords.
And Just In Case That Your Guitar Is Out Of Tune, Then Go Here To Learn How To Tune Your Guitar With A Tuner.
Ok, Lets Get To Work!

Chord Info Box: B7
Chord Type: Dominant Seven (V7)
Can Be Found In The Following Key: In E-Major
Note Structure:
Root Note B
Major Third D#
Perfect Fifth F#
Minor Seven A
---
B7 – The Non Barre Chord Shape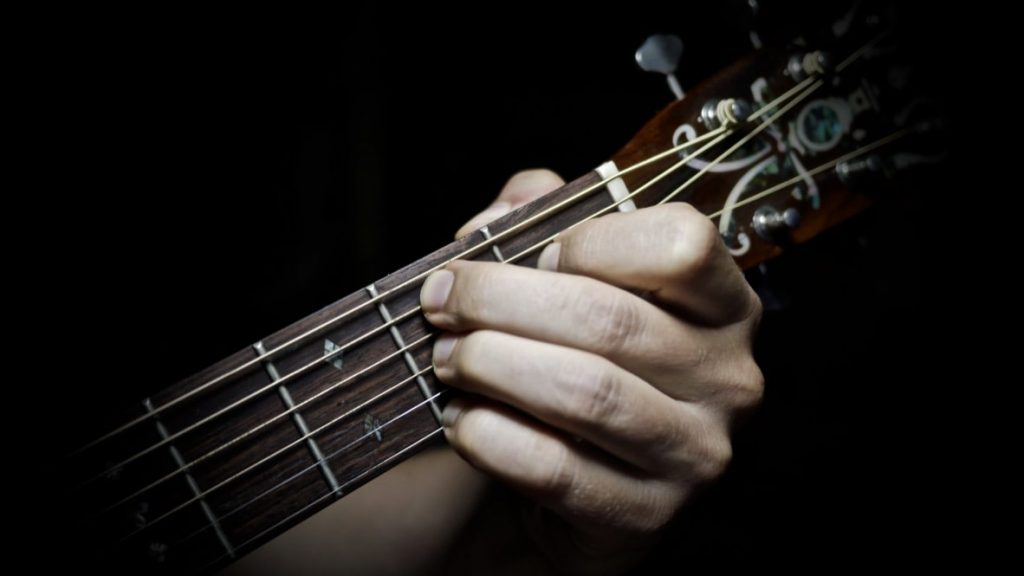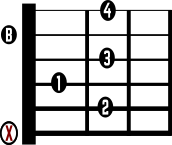 The Only Tricky Thing Here Is To Avoid The Low E String. You Got Two Options
Don't Strum It. The Downside Here Is That You Have To Put Some Attention On Your Strumming Hand. The Alternative Is To
Mute The String By Touching It With The Middle Finger Or By "Wrapping" The Thumb Around The Neck And Touching The Low E String
---
B7 – Non Barre Chord 7th Fret
This One Is Also A Great Alternative To The Common Barre Chord Shape. This Shape Is Often Used In Jazz Style Rhythm Guitar. But Of Course You Can Use It In Any Style.
It's Best To Mute The A String And The High E String With The Index Finger.
---
B7 – Barre Chord Shape w/ Root Note On A-String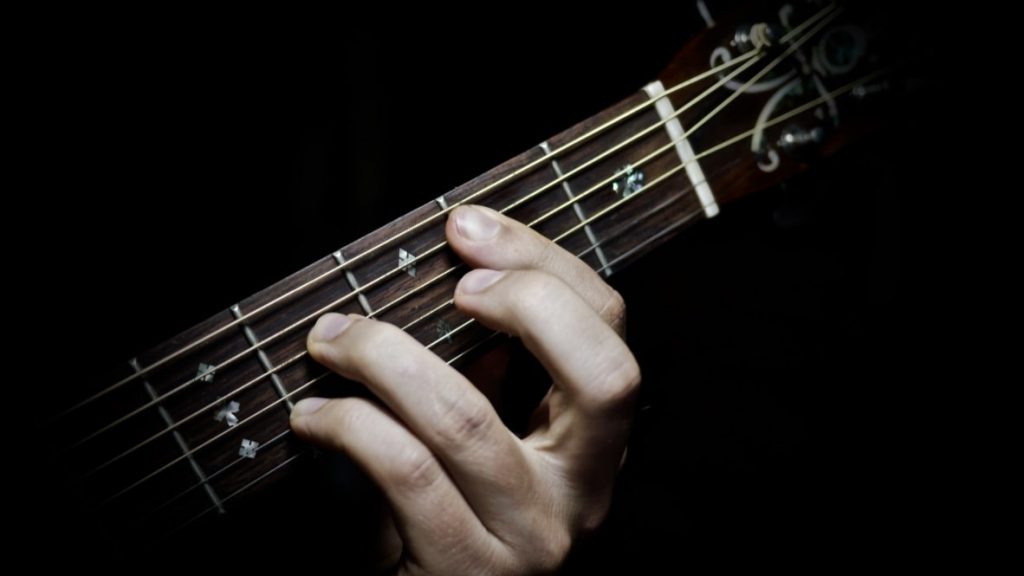 This One Is A Classic. The Root Note Here Is On The A String.
A Good Tip Is That You Fret The Barre Just Across 5 Strings Instead Of 6. This Way It's A Tiny Little Bit Easier.
But Most Beginner Struggle With The Barre Technique. If This Is You Then It's Time To Overcome That Hurdle. Go Here And Learn An Effective Way To Master Barre Chords.
---
The B7 Guitar Chord – Barre Chord Shape w/ Root Note On E-String
Here You Have To Fret The Barre Across 6 Strings. And There Is Not A Single Note You Have To Mute.
---
The B7 Guitar Chord – Barre Chord Shape w/ Root Note On E-String (v2)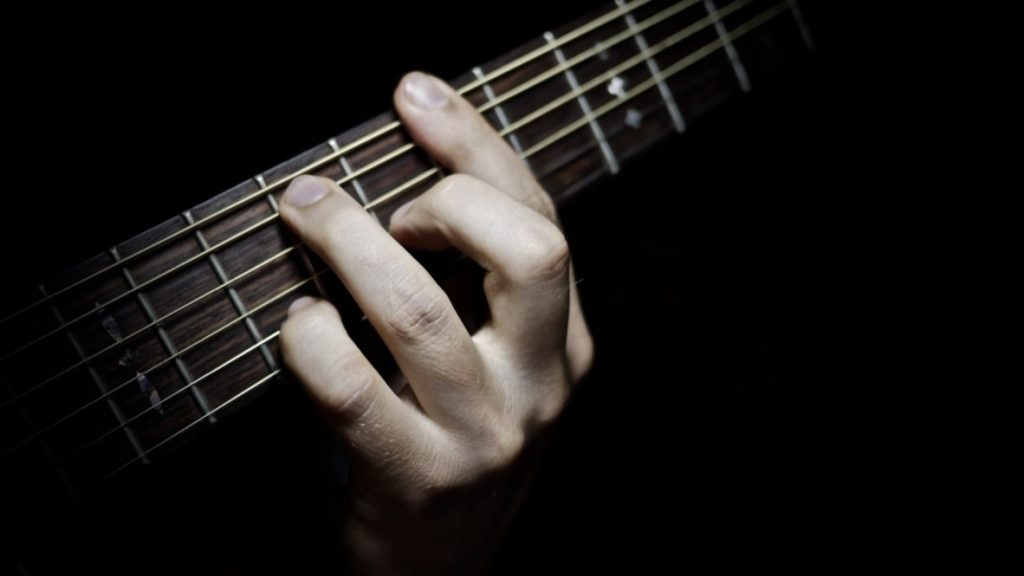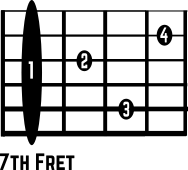 This One Here Is Slightly Different Shape Then The Previous One. The Only Difference Is That You Fret The Minor Seventh With The 4th Finger.
---
So What's Next?
Alright There We Have It. I Hope That Little Guide Was Helpful To You.
If You Wanna Discover More Useful Content Then Check Out The Following Tutorials:
Stay Tuned And Fun Playing Guitar And Be Your Own Teacher
---
If You Like That Article Then You Might Like
"The 10 Commandments Of Highly Skilled Guitarists"
Get This Free Guide If Wanna Start To Take Your Guitar Playing Serious & And Set A Foundation For Massive Progress.